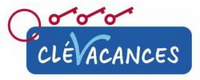 >

For an unforgettable holiday, come to the campsite of St Prejet d'Allier, in the heart of a small village typical of the Margeride
Saint Prejet d'Allier (small village of medium mountain) is rich in history. This village is located in the country of the Beast of the Gévaudan which took place 250 years ago (see the museum devoted to the Beast at Saugues). You can also discover the beautiful scenery, fauna and flora specific to the area with many hiking and mountain biking trails . On the spot, in a calm and quiet campsite you will be able to enjoy the animations proposed in July and August (game of track, wildlife discovery, visit to the farm, observation of the stars …). Relax around the pool with the whole family: adults and childrens are welcome. Thanks to its paddling pool everyone can refresh themselves! Also games for children will be proposed to you: swings, toboggan, bar of the firemen … Located about ten kilometers gorges of Allier where you can enjoy rafting and canoeing on this beautiful river still wild but also you marvel at these landscapes through many circuits to be realized. Fishing enthusiasts will be only a few meters away from the river to try and catch our fish: trout fario, rainbow trout, common shade, dowel, roach, chub, carp, pike … Do not forget you are in Margeride, and to allow you to discover the forest essences emblematic of this beautiful region, we offer free and autonomous to discover the Arboretum of St Prejet d'Allier , a veritable living museum of the forest where Grand Mère Narcisse presents you through interpretive panels the different trees that make up our forests.

The assets
SWIMMING POOL OF 8H00 TO 20H00 FROM 15/06 TO 15/09
SPORTS GROUND
BARBECUE
ATV AND PEDESTAT HIKING
SALE OF FISHING CARD
GAMES FOR CHILDREN
ALONG THE RIVER
QUIET
The equipment
20 pitches
FREE WIFI
RESTAURANT BAR – 04 71 74 06 53
SANITARY AND WASHBASIN
HOT SHOWERS
LAUNDRY AND SINKS
WASHER AND DRYER
Price list 2018
CARAVAN/TENT/CAMPING CAR: 2,50€/NIGHT
ADULT: 3,50€/NIGHT
CHILD(- 10 YEARS):1,50€/NIGHT
PET ON A LEAD: 1,00€/NIGHT
ELECTRICITY: 2,00€/NIGHT
GROUP OF YOUG PEOPLE (10 PEOPLE): 1,50€/NIGHT/PERSON
TOURIST TAX: 0,50€/NIGHT/ADULT
Contact:
06.33.18.74.63
GPS : 3°37'23", 44°55'00"
ou 3.622322, 44.916441

Opened from April 1st to
October 31st 24h/24.
Opening reception by calling 06.33.18.74.63